The 5 stages of the triathlon
A few weeks ago, I completed my first triathlon. I wasn't feeling as though I did a very good job until Ryan pointed out that about 10% of the entrants didn't finish. So. Finishing is pretty awesome. The triathlon was far more grueling than the 2 half marathons I've done so far. This could be due to the extreme humidity. It could be that I didn't get all the training in that I should have. It could be any number of things. It could be because it was a mother loving triathlon. Either way, forget about the stages of grief, here are the 5 stages of completing a triathlon. (Words have been changed for the good of people reading this article. I wish I could tell you my vocabulary the day of wasn't as spicy, but….)
1. You start with the swim. No matter how much you practice, there's something about that murky lake water that induces a certain kind of panic. So, my first thought was "Spoon! I hate this forking swim!" as I gasped my way through the first 500 meters using the…sidestroke. *Sigh*
2. After the swim I trotted for my bike. Water ran down my legs and pooled into my tennis shoes. I got on my bike and immediately encountered hill after hill after hill after hill. Somewhere around mile 2 of 3, I muttered, "Damask! I've only made it 3 miles. Fork!"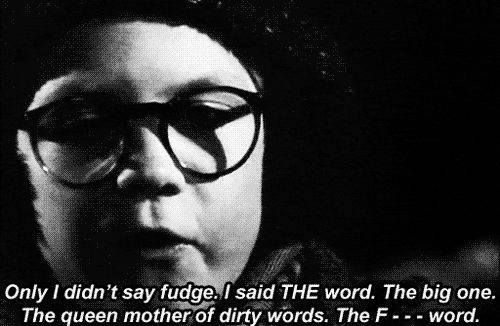 I struggled on. Just as I managed to catch my breath and find some semblance of a groove, I got passed by a 71-year-old lady (ages are helpfully sharpied on each calf) who shouted over her shoulder, "Oh, wow! You're the first person I've passed all day." I spoke a little more about spoons and damask.
3. After a particularly exhilarating downhill ride, I turned off and found myself confronted by a hill that would not stop. I had to give up and walk the bike for a while. As I reached what I thought was the top of the hill, a curve revealed yet more elevation to go. "Fork me!" I growled. The lady behind me, who had also dismounted, grumbled, "Damask, right!"
4. Finally I reached the transition point. As the volunteers yelled at me to get off my bike at a certain point, I attempted to dismount. I fell. Once again, I spoke of neither cutlery nor fabrics, and I feel this is a win. I put my bike back on the rack and told my legs to start running. They hesitantly obliged until I rounded a corner and was confronted with yet another mother-loving hill. That hill may have loved mothers, but I did not love his mother. Yet another hill, and I met a volunteer who had the audacity to yell, "It's all downhill from here!" This, by the way, was a vicious lie. There were many more hills to go. Halfway up the third, I muttered, "Fork you."
5. Finally I wound my way through the streets of Acworth with my new friend, Jennifer. It was her first triathlon, too, so we encouraged each other. As we confronted yet another hill, I thought to myself, "Oh, fork it!" This meant I was ready to be done with hills, humidity, and triathlons. As we rounded the last building on Main Street, I challenged Jennifer to race the last bit to the finish line. Total time? 2 hours and 24 minutes. Holy fork and spoon!
To recap, these are the 5 stages of the triathlon:
1. I effing hate this.
2. Eff.
3. Eff me.
4. Eff you.
5. Oh, eff it.
And my apologies to the good city of Acworth for my sadly diminished vocabulary.
I did it. I survived. Tri training did improve my 5k time and my 10k time, but I don't think I'd quite classify it as…fun. Good for me maybe, but not…fun.